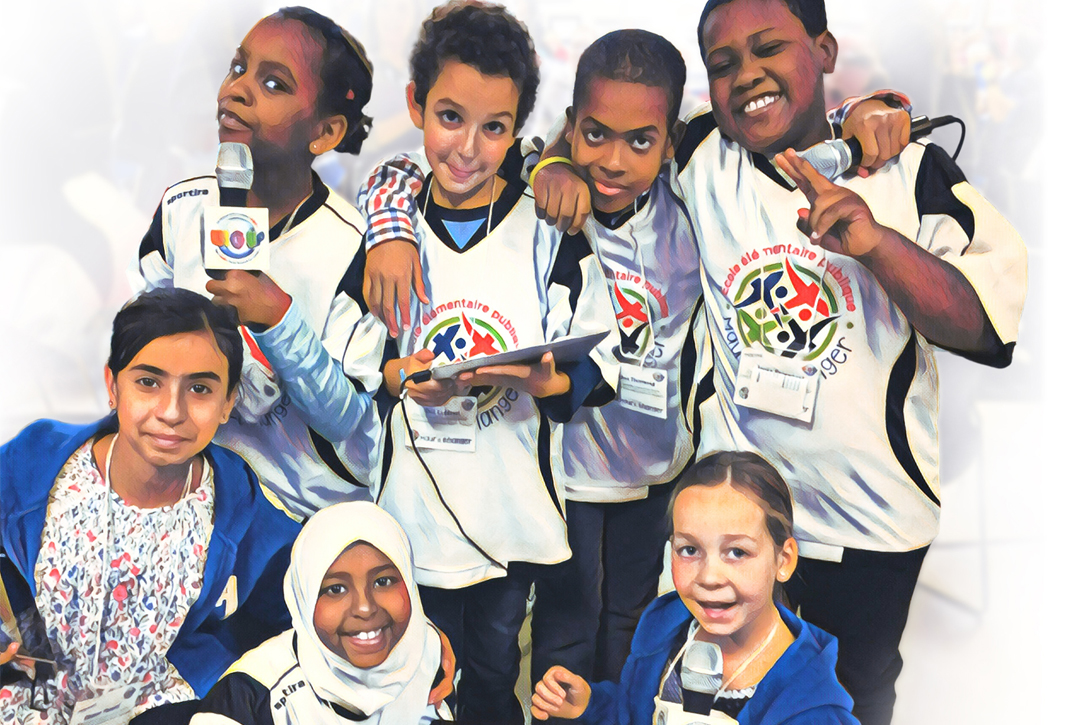 Children's
Creativity
to Transform our World
WIGUP.tv is an international platform that helps children discover who they are.
The advantages of subscribing to WIGUP.tv
Hundreds of creaCtivitiesTM

Inspiring, intelligent, captivating, high-quality videos

Powerful, creative, youth projects

Access to a secure global network of creative youth

A simple approach in line with the curriculum
Frequently Asked Questions
Watch a video in class on WIGUP.tv once a week (first thing in the morning) followed by a discussion.
You will quickly develop critical thinking, word recognition, vocabulary and curiosity amongst your students. The activity lasts 30 minutes (intro + video + discussion).
WIGUP.tv is a Creative Social Network for Schools that allows students to have a secure access to more than 2000 inspiring videos that help develop their critical thinking skills. These videos are also excellent triggers to launch publications by students of their own videos, articles and photo projects as well as WIGWOWs (interactive presentations).
There are numerous reasons why WIGUP.tv is designed to reach the 9-11 year old demographic. As explained by Laurence Steinberg, 'the human brain is not fully developed until the mid-twenties. Therefore, the brain is highly malleable and has the ability to reorganize itself by forming new neural connections.
WIGUP.tv is certified by Verisign and is therefore safe. This means that each child's personal data are encrypted and cannot be decrypted by third parties. In addition, only schools and school boards may be members of WIGUP.tv. Consequently, the general public does not have access to the site and cannot access students' publications.